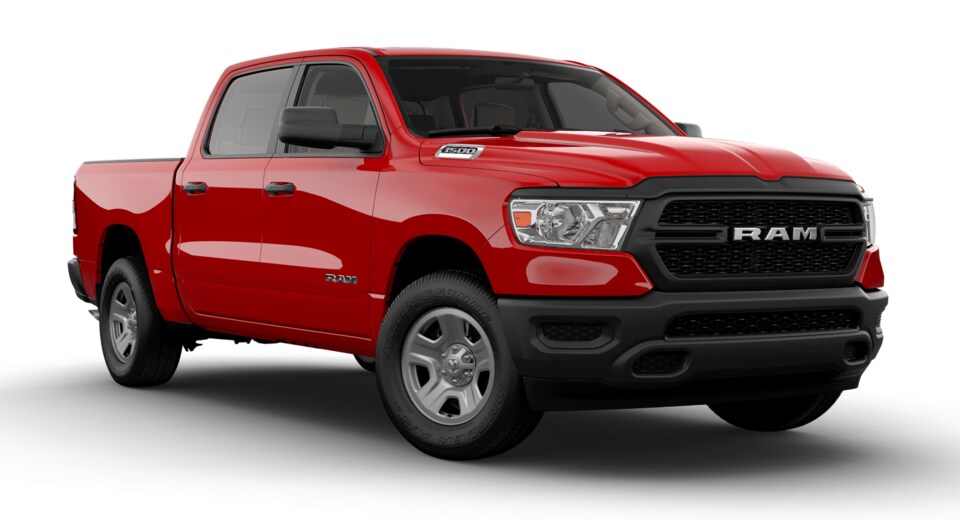 ​
Drivers who are looking for a versatile light-duty truck will appreciate the new Ram 1500 for its dizzying array of configurations, exceptional towing and hauling power, and impressive everyday capability. When you want a truck that can carry its fair share of weight and offer you the daily driver comfort and convenience you need, the Ram 1500 rises to the occasion.
What's New?
The latest iteration of the Ram 1500 is all-new with a revamped exterior, upscale interior, updated infotainment, upgraded suspension, and more towing and hauling capacity.
There's a lot to explore, so we encourage you to swing by our dealership to get a closer look!
Ram 1500 Highlights
We're excited to share this incredible pickup truck with you, so we compiled a few of our favorite things about the Ram 1500 so that you can catch a glimpse at what driving one of these spectacular trucks is like.
Tons of variation: The Ram 1500 boasts numerous ways to combine cab styles, bed lengths, engine options, and other features so that you can drive home with a truck that perfectly matches your lifestyle.
Intuitive infotainment: The Uconnect infotainment system puts rivals to shame with its easy-to-use interface and crisp graphics. You can even upgrade to a massive 12-inch touchscreen for a truly futuristic experience.
eTorque: This system helps you save on fuel by improving powertrain performance and transmission shifts.
New frame: The Ram 1500's new frame is designed to make this truck lighter, safer, stronger, and even quieter.
Swing by our dealership today to test drive the new Ram 1500 and get some hands-on experience with this incredible truck. We barely touched on the most exciting things about the Ram 1500 here, so we can't wait for you to stop in and get a look at it in person!