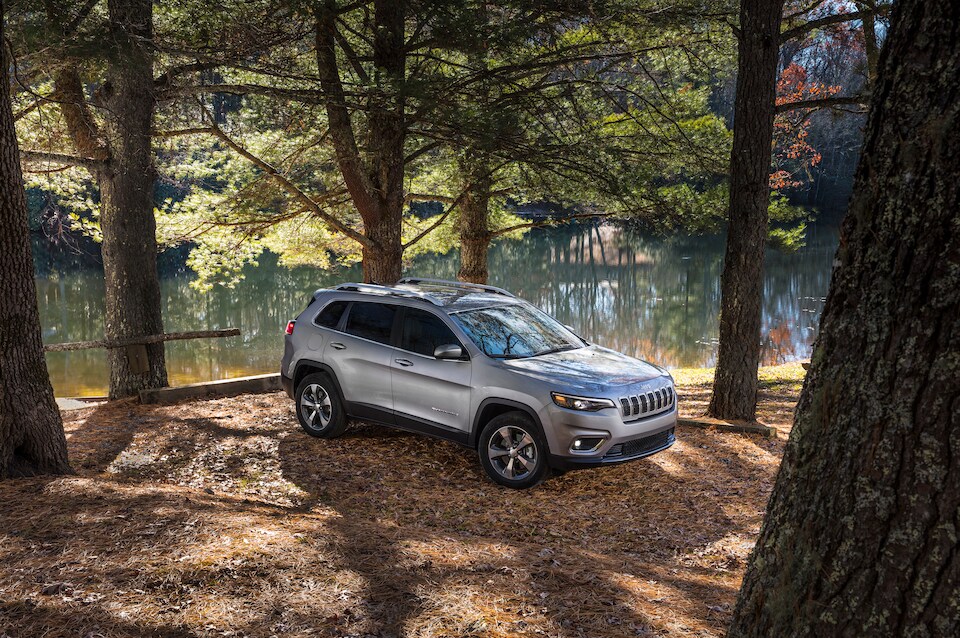 ​If you're looking for a vehicle that can go from grocery-getter to adventuring companion at the drop of a hat, the Jeep Cherokee will make a stellar partner for you. The Cherokee's roomy interior features an abundance of soft-touch materials, ample room for passengers, and plenty of cargo space to accommodate your gear and tagalongs, making this crossover a capable daily driver. Oh, and it has all the potential to be a beast off-road.
Why Buy a Jeep Cherokee?
When it comes to off-road prowess, the Jeep Cherokee proves that its seven-slot grille and trapezoidal wheel arches aren't just for show. This crossover is the real deal, boasting off-road abilities that you can amplify even more if you go for the rugged Trailhawk trim. Off-road chops make the Cherokee a force to be reckoned with, and one that rival crossovers struggle to follow.
What's New?
A quick glance at the new Jeep Cherokee will reveal a few exterior updates such as a redesigned front end that strengthens its family resemblance with the Jeep Grand Cherokee and Jeep Compass. Inside you'll find a handful of updates as well such as upgraded materials and more room for cargo.
Jeep Cherokee Highlights
There are myriad things to adore about the Jeep Cherokee, especially if you frequently find yourself venturing into the wild unknown for camping trips and the like. Here are a few fan-favorite things about this spectacular off-road-ready compact crossover:
Available turbocharged 2.0L engine for improved acceleration and efficiency
Optional V6 engine that brings towing capacity up to 4,500 pounds
Balanced on-road comfort and off-road capability
Intuitive infotainment system
And more!
Get to know the new Jeep Cherokee a little better and take a closer look when you stop by our dealership for a walk of the showroom floor and a thrilling test drive!